Brandy
11/16/1994 - 05/21/2010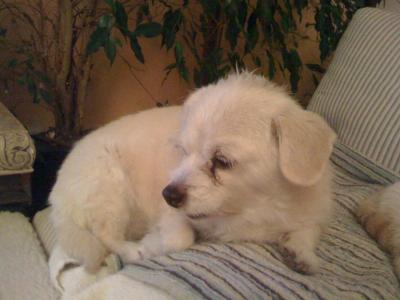 Brandy "You're a Fine Girl!

My sweet companion Brandy was put to rest on Friday, May 21st at 5AM. It was a sunny spring day. She was 16 years old. Sweet 16.

I was blessed to have Brandy in my life when she was a puppy so, was privileged to watch her from puppy to senior dog. When my dad was alive, he would give Brandy peanuts. Growing-up, Brandy would play with my socks, go for car rides, play in the park, bark and chase the vacuum cleaner while my sister was vacuuming and chase after the birds in the front lawn. As she got older, it was hard for her to walk so, my sister bought her pet stair so, Brandy can climb up the living room couch. That was her hangout along with her buddies, Daisy the new dog and Albert the white cat.

We will miss Brandy's calm and sweet demeanor. God bless you, Brandy ! Until we meet again.




Back to Loved Pets