About Us
Hours, Contact Info and Directions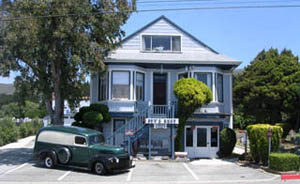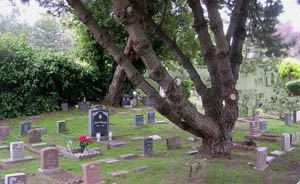 Losing a pet is never easy, and the many feelings and questions that accompany the loss do not make the situation any easier. At Pet's Rest we understand this, which is why we offer services and products that are uniquely tailored to the caring humans who want to do the right thing for their pets.
Pet's Rest is the only cemetery and crematory that offers individual cremations you can witness, to ensure that you are handed the right cremated remains. Urns are available in different designs and price ranges.
You may also choose an individual lawn burial, with a marker or monument of your choice – in a peaceful setting of lawn, shrubs and trees you can come and visit any time.
Pick-up arrangements can be made from your vet or home, with short term holding facilities available should you need them.
In our memorial section of this website you can upload pictures of your pet and create a memorial for friends and family to see.
Founded in 1947 by Earl and Julia Taylor in its current Colma location, Pet's Rest serves the greater San Francisco Bay Area.
9:00 to 5:00 Monday thru Friday
9:00 to 1:00 Saturday
Closed Sunday and most Holidays
Cemetery is open for visits all days from 7:30 AM to Sundown.
Pet's Rest
1905 Hillside Blvd.
Colma, CA 94014
Tel: 650.755.2201
Fax: 650.992.1814
Email: phil@petsrest.com

Print map
Back to top